Name

Quality Rescue Corporation

Established

April 4th, 2007

President

Address

3-25-5-1102 Okamura, Isogo-ku, Yokohama, Kanagawa, 235-0021, Japan

URL

http://qualityrescue.com

E-MAIL

info@qualityrescue.com
Career:
2007 to the present

Established Quality Rescue Corporation and was registered IRCA Provisional Auditor for QMS and FSMS.

2004 to 2007

Director, Pepper Food Service Co., Ltd and A to Z Service Co.,Ltd.

2000 to 2003

Operations Manager, McDonald's Japan


Selected as Project Leader of the Implementation Project on Made For You Innovative Operation System and achieved honor of receiving President's Awards from McDonald's Japan and USA.

1998 to 2000

Operations Manager, Great Lakes Division, McDonald's Corporation USA


Managing of Made for You, Drive Thru and Menu Management responsibilities and achieved of receiving Star Award for MFY in USA.

1996 to 1998

Purchasing Manager, McDonald's Japan


Introduced HACCP System into Macdonald's suppliers in Japan.

1987 to 1996

Chief, Quality Assurance, McDonald's Japan


Established the improvement on Quality Control Process for new products and achieved of receiving President's Award of McDonald's Japan.

1976 to 1987

Restaurant Manager /Supervisor, Operations McDonald's Japan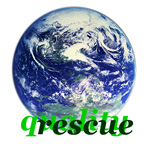 The President
Motoshige Togo
In our daily living cycle recently people are paying more attention to problems on food safety or food security such as falsely labeled foods, pesticide residues of import foods, illegal resale of tainted rice, bad smells in drinking water, food poisoning by Escherichia coli O157 or Norovirus, and so on.
Food industries have to realized that the consumers need and they are looking for "clear-cut food safety and security". Also Food industries cannot survive, if "the proof of intelligible food safety" are not proved themselves.
Quality Rescue Corporation provides the support for making "clear-cut food safety systems" with HACCP in your food industries to ensure that the traceability can be seen from Farm to Table.
(C) 2009 Quality Rescue Corporation